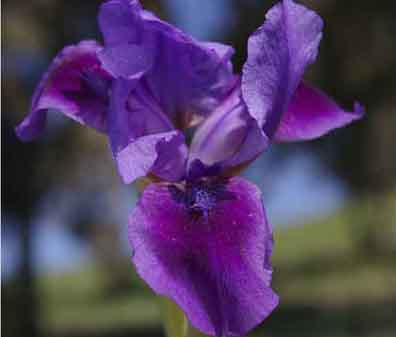 Standard Dwarf bearded Iris Darkling (M.Byers 1989) SDB 13 inches (33 cm), E-L & RE S.deep violet;F.deeper velvety violet;B.blue.
Reviews
Darkling
1
Average rating:

Write a review
|
Read all reviews
Featured positive reviews:
Darkling

Darkling
06/06/2017
During it's first spring in Zone 6a, it was my first Iris to bloom
And it bloomed prolifically. Love it!