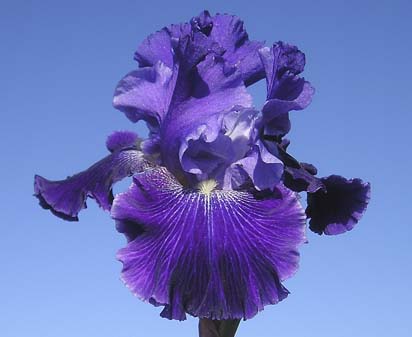 Tall bearded Iris Daughter of Stars (D.Spoon 2001) TB, 35 inches (89 cm), EM & RE S.purple,near-white edge,arms purple;F.deep purple lighter veins,white edge ray pattern;B.white tip yellow HM 2003 Reliable rebloom for us in zone 8. Reported to rebloom in zones 6, 7, 8, and 9.
Reviews
Daughter of Stars
1
Average rating:

Write a review
|
Read all reviews
Featured positive reviews:
Daughter of Stars

Great Rebloomer
05/02/2018
Here in Oklahoma City this is a reliable rebloomer and a big eye-catching flower. Many rebloomers do not have outstanding blooms but this is the exception.