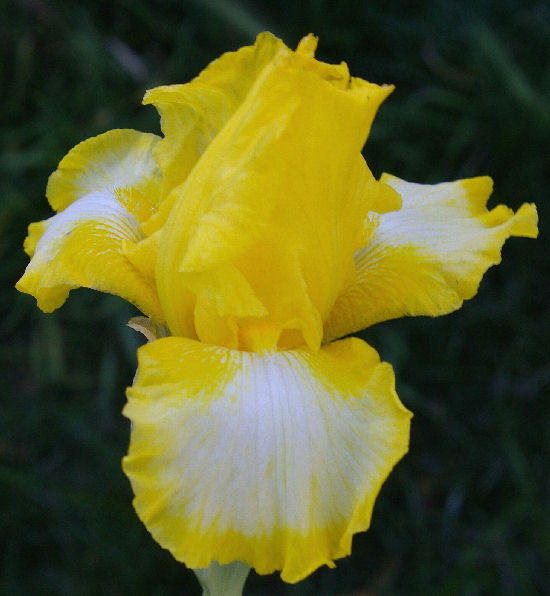 Intermediate bearded Iris Bottled Sunshine (Hooker Nichols, 1995) IB, 22 inches (56 cm), EML-VL S. aureolin; F. white, deeper aureolin on edge and each side of gold beards; ruffled; pronounced fragrance. Highborn Kinsman X Joyce Terry. HM 1997, AM 2001, Sass Medal 2003.
Reviews
Bottled Sunshine
1
Average rating:

Write a review
|
Read all reviews
Featured positive reviews:
Bottled Sunshine

Beautiful multiplier
06/05/2018
I bought this 3 years ago and it's more beautiful than the pictures. Now I have found that it's wonderfully hardy and multiplies more than expected so I have a small cluster already to boot. Would definitely recommend it. PS: I'm a novice iris grower.